Introducing the Huawei Blaze
One upcoming mobile phone to be released is the Huawei Blaze. Made by little known Chinese mobile phone maker, Huawei, the Blaze is also known as the Ideos X3.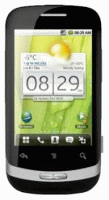 The Blaze is the best effort by this company to break out into the smart phone market, coming as it does with so many of the latest mobile phone features.
The Huawei Blaze operates with the Android 2.3 operating system. This OS is also known as Gingerbread. The appearance of the Blaze makes it appear to be much more expensive than it actually is. If features a compact yet attractive design. Using touchscreen technology, the Blaze is easy navigable. The touchscreen measures 3.2 inches and comes in an attractive case design. The touchscreen has a total resolution of 480 x 320 pixels. While this seems unsatisfactory, it really isn't too noticeable given the small size of the screen.
There is a camera built into the Blaze. Featuring a resolution of 3.2 megapixels, the phone does not support LED flash capabilities. Since the camera is a front facing model, the Huawei Blaze does support face to face video chatting. The interface used with the Blaze is quite unique in comparison to other smartphones. The interface features widgets and icons. The makers of the Blaze have made it easy to move between screens. It also features a vertically scrolling drawer to access apps. The Blaze also has a Social Club widget. This makes it possible to integrate the most popular social networks.
Another impressive feature of the Blaze is that it has a shortcut dock along the screen's bottom. Here you can find shortcuts for various functions such as text messaging, telephone calls and internet access. The dock can easily be customized so users can include shortcuts for the features they personally utilize the most. To the right of this dock is an expose button. This button makes it possible to reveal all five home screens. This makes it much simpler to move between screens.
---