Sony announces the Xperia Sola: Q2 release date
Sony Mobile have just announced the Sony Xperia Sola, adding to their current range of smartphones which includes the Xperia S, the Xperia P and the Xperia U.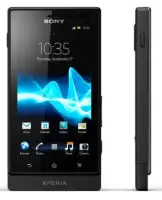 The Xperia Sola's unique selling point is what Sony refers to as "floating touch" navigation which essentially lets you use the touch screen without touching it. Technically this will allow users to navigate, using gestures, without actually pressing the phone screen. Sony have said however that the technology is limited to selecting hyperlinks at the moment.
The idea is that the user will hover his or her finger up to 20mm above the screen. The finger produces a cursor on the screen, which can then be used to highlight a link. When the link has been highlighted, the user simply taps the screen to open it.
Calum MacDougall, head of Xperia marketing at Sony Mobile said that the technology will "evolve with new user functionality and applications through software updates and engagement with developers." MacDougall went on to explain that for now the Xperia Sola will give "consumers a fun new way to browse the web and latest technology to show off".
Another feature of this novel phone is the so-called NFC SmartTag, which is a little device resembling a key-ring. As the phone passes near a SmartTag a NFC signal is received which can be used to change the phone's profiles or settings. For example you might have a SmartTag on your work desk which switches the phone onto vibrate when you're in the office. The phone will ship with two of these SmartTags.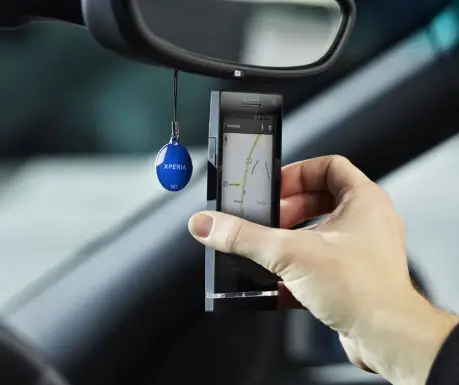 In terms of specification, the Sony Xperia Sola will include a 1Ghz dual-core processor, 512Mb RAM, 8Gb of internal storage and a 3.7 inch (480×854) Reality Display screen, incorporating Sony's Bravia Engine
The phone will also include a 5 megapixel rear-facing camera, 3D surround sound and Sony's xLOUD audio technology. Sony customers will also have access to the Sony Entertainment Network for movies and music, making it a nice little multimedia smartphone.
Unfortunately the phone won't initially ship with Android 4.0 Ice Cream Sandwich, but as with most Android releases at the moment, the company promises an update to ICS around summer 2012.
The Xperia Sola will be available in black, red or white and the tentative release date is Q2 2012. Sony have indicated that the phone will be positioned as a mid-range phone and priced accordingly. No information on availability by region is known yet.
---