Samsung Galaxy SIII set for May launch; awaiting Release Date [updated]
Samsung has despatched special invitations to announce a new member of their "Galaxy" range of phones; the much anticipated Samsung Galaxy SIII smartphone.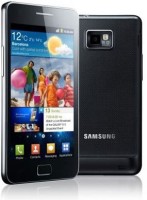 For lucky attendees at the exclusive London event on 3rd May, it is all but certain that Samsung will show off their latest and greatest Galaxy smartphone: the Samsung Galaxy SIII.
Samsung have taken a trick from Apple's book in anti-hyping the Galaxy SIII, keeping the phone a closely guarded secret and shunning Mobile World Congress and the Consumer Electronics Show earlier this year in favour of their own, invitation only, launch.
The design and specification for the Galaxy SIII are currently just rumours, but it will almost certainly run on a quad-core processor, will contain LTE connectivity (for markets with such networks) and use a screen size of 4.6 inches or larger – which is likely to be even brighter and more vivid than the Galaxy SII's delightful Super AMOLED screen. Many industry watchers also expect the phone will ship with a 12 megapixel camera and utilise 2Gb or RAM.
This launch represents further, serious competition for Apple, the other top-dog in the smartphone marketplace. By some reports, Apple and Samsung have taken close to a 50% share of the smartphone market with the iPhone and the Galaxy range of smartphones respectively. The problem for Apple is that the specifications of the Galaxy SII alone surpass that of the iPhone 4S, so an improved Galaxy SIII will mean Apple is playing a game of serious catch-up.
Since June 2010, Samsung has sold over 40 million Galaxy smartphones, propelling them into the top two positions in the smartphone war. They are also a major supplier of smartphone screens and components to other manufacturers, including Apple. This has helped the Korean giant produce an expected USD$5b operating profit for Q1 2012 alone.
No release date for the Samsung Galaxy SIII is known at this time, but many in the phone industry will be hoping that Samsung not only show off their new flagship phone, but promise a delivery date for consumers to start snapping them up.
When comfirmed release date information becomes available, we will update this page, so subscribe to us to stay up to date.
In the meantime, if you want to find samsung phones for yourself, you can check out the great range at phones4u.co.uk.
UPDATE: As promised, the release date of the SGSIII has been announced as 28th May for UK and European users and a June rollout for US users. Check out our Samsung Galaxy SIII release date and pre-order deals article for details.
---