Samsung vs Apple vs the Others
Market research firm IDC have just released new data on smartphone sales for Q4 2011 showing that worldwide smartphone sales grew 54.7% compared to the same period in 2010.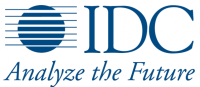 This figure represents 158 million smartphones sold worldwide, compared to 102 million in Q4 2010. According to IDC, one in every three phones sold worldwide was a smartphone, making them one of the hottest consumer electronics products on the market.
Rather than inundate our readers with too many facts, here is a brief summary of the report for each of the main smartphone manufacturers:
Apple
Q4 2011 was the quarter that saw the launch of the Apple iPhone 4S and this pushed Apple past Samsung into number one spot in terms of units shipped. Apple sold 37 million units, representing a 128% increase over the same period in 2010.
Samsung
With the help of their Galaxy series of smartphones, Samsung broke past the 30 million sales mark for the first time. Incredibly, this represented an almost quadrupling of their smartphone sales volumes from 9.6 million in Q4 2010. The top of the market now resembles a game of leapfrog where Apple and Samsung try to out-do each other for number one sales spot.
HTC
HTC, which in 2010 was the golden boy of the smartphone world, saw less impressive figures however. HTC grew from 8.7 million units shipped in Q4 2010 to 10.2 million in Q4 2011, however the percentage growth was less than the industry as a whole indicating that their momentum has slowed considerably.
Nokia
The once all-conquering Nokia saw the largest year-on-year fall among the top smartphone manufacturers, falling from 28 millions shipped in Q4 2010 to 19.6 million; representing a market share of just 12.4%. IDC did not split out how much of the sales comprised of Symbian and Windows Phone devices however.
RIM BlackBerry
Despite RIM enduring more than their fair share of bad news in 2011, they did actually grow their sales volumes from 8.7 million to 10.2 million; however their market share fell from 8.5% to 6.5%.
For 2011 as a whole, the whole smartphone market grew by 61.3%. In terms of market share for 2011, Apple claimed 19.1% market share, Samsung 19%, Nokia 15.7%, and RIM 10.4%. According to IDC analysts, the market should show less rapid growth in 2012 which also indicates that Nokia will struggle to grow their Windows Phone ecosystem. Android and iOS now account for a 75% share of the smartphone market meaning the Nokia and Microsoft's collaboration on Windows Phone might struggle to gain market share.
---