Samsung Galaxy S2: Ice Cream Sandwich Release Date? [updated]
Information about a possible Android 4.0 Ice Cream Sandwich update for the Samsung Galaxy S2 has emerged from Israel this week.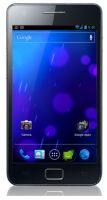 For some owners of the iPhone slaying Samsung Galaxy S2 the arrival of the Samsung Galaxy Nexus just before Christmas made them green with envy. While the Galaxy S2 is arguably one of the best smartphones on the market, the Galaxy Nexus was the first to run the latest and greatest version of Android: Android 4.0 Ice Cream Sandwich.
Rumours had been flying around about a possible 1st March releasd date, however this date has been and gone with no sign of the update. Now GSM Arena has reported that an Israeli Samsung importer called Sunny Communications has posted to their Facebook page the following (translated) information:
We promised that we're working on it. You waited patiently. On 15 March it comes: the Android version 4, ICS, tens of thousands of the devices purchased GALAXY SII cellular companies in the country or directly from us. We here are very excited for the launch, hope you 🙂
While this is just a rumour, it appears that the company has acquired a date from somewhere, so we're hoping there is at least a nugget of truth in the rumour.
What this doesn't mean however is that the 15th March release date will apply to all phones everywhere. Each country and each carrier will provide the update at different times, however it is likely that European users should be among the first to get the update.
We will update this page should any other release date come to light.
UPDATE (2012-03-14): Samsung have confirmed that the roll out has begun. The update started on 13th March in Poland, Hungary, Sweden and Korea. If you're in the UK you will have to wait until 19th March however.
3 responses to "Samsung Galaxy S2: Ice Cream Sandwich Release Date? [updated]"
---