BlackBerry Number One in UK Market
According to retail analysts Gfk Retail and Technology, BlackBerry was the top selling smartphone manufacturer in the UK during 2011, with 27.7 per cent of all handset sales.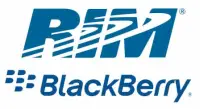 This may come as a surprise to those used to the constant press announcements about how Apple and Samsung continue to leapfrog each other for smartphone dominance. Looking solely at the UK market however, BlackBerry is the clear leader in handset sales. It is in fact the second year BlackBerry has achieved this title.
Gfk data shows that at the end of 2011, BlackBerry's customer base was 8.5 million active subscribers. December sales were 26.3 per cent of the UK market, with 27.7 per cent share across the year. Data also shows that BlackBerry's global customers also grew to 35 per cent, compared to 2010; reaching 75 million subscribers in 2011.
News of this recent sales performance will be hugely welcomed at BlackBerry, which saw Thorsten Heins take over from Jim Balsille and Mike Lazardis as CEO. BlackBerry will also welcome a piece of good news in what seems like a never ending slew of bad news about the embattled Canadian phone maker.
In the past 12 months, BlackBerry has seen a fall in their stock price of around 75%, the failed launch of their BlackBerry Playbook tablet, a massive service outage and a series of missed deadlines.
With Heins at the helm the company is said to be focusing on meeting deadline promises and speeding up the roll out of their OS updates. BlackBerry recently announced an OS update from BlackBerry 7, to version 7.1 which will be rolled out in early 2012. The update will offer WiFi hotspot and enhanced NFC functionality, among other things. This update will also incorporate BlackBerry Tag which provides one touch transfer of files, photos and contacts between NFC enabled BlackBerry devices.
2012 is certainly the fight-back year for BlackBerry and it will be interesting to see how they can learn from and capitalise on their success in the UK market.
---