Nokia Lumia 900 / Ace developer video leaked
A leaked developer video of a possible Nokia 900 / Ace has surfaced in recent days, in an effort to get developers on board Microsoft's Windows Phone platform.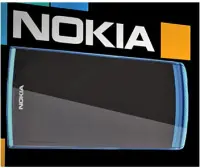 Nokia are back in the smartphone game, having just released their 'first real Windows phone'; the Lumia 800. The Lumia 800 has won quiet praise in tech circles, but the phone represents more of a showcase for potential, rather than what the Nokia / Microsoft partnership has actually accomplished so far.
We also know from an announcement in October that Nokia will release the Lumia 710 in Q1 2012. The reason for the gap between release dates is unclear, but it seems that Nokia are busy working on a number of models to complete their Lumia range.
According to sources, the new head of Nokia France, Paul Amsellem, has used a BMW analogy to explain Nokia's upcoming suite of Lumia phones. Amsellem used the Lumia 800 to explain, "It's just the equivalent of the BMW 5 Series. We will soon have a full range with a Series 7 and Series 3."
We can infer from his comments that the Lumia 710 would be the Series 3, which then indicates the Series 7 would be a higher-end Lumia phone, perhaps the Nokia Ace or Nokia 900 or Lumia 900, depending on who you speak to.
This has been further evidenced by a developer video of an unknown, beautifully designed, but possibly airbrushed Nokia phone running Windows Phone aimed at wooing developers to Microsoft's fledgling operating system.
No details have been confirmed relating to the specification of the phone, however it is rumoured to have a 1.4 GHz processor, 4.3 inch Clear Black AMOLED display, 1800mAh battery, Carl Zeiss 8 megapixel camera and should be LTE capable.
Whatever the official word turns out to be, it would be helpful if Nokia became a little more consistent with their naming conventions. We've already had a Nokia 95 (running Symbian) a Nokia N900 (running Maemo), followed by a Nokia N9 (running MeeGo). If Nokia were to release a Nokia 900 (to run Windows Phone), they wouldn't be doing themselves any favours as far as product recognition goes. Although perhaps the number 9 is lucky in Finland…
Via PocketLint and WMPowerUser
One response to "Nokia Lumia 900 / Ace developer video leaked"
---