The original and best tips and tricks site!
The Best Christmas Gift Ideas
Are you stuck for gift ideas this Christmas?
If so, then let Phone Tips and Tricks do the thinking. We have the best Christmas gift ideas – all you have to do is click!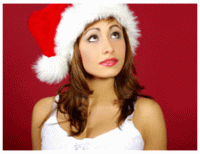 We may be a tiny bit biased, but we firmly believe that smartphone related gifts are going to be a hit this Christmas. In the last 12 months we've seen the world take to smartphones like ducks to water. In the same manner as the world-wide web, phones have gone from geek to chic.
Here at PTT, we don't see phones as stand-alone objects. We see them as super-powerful pocket computers that you can accessorise, extend and personalise.
To us, a smartphone is a bit like its portable cousin: the humble laptop. Now, you wouldn't buy a laptop and stop there would you? Nope – you'd buy speakers, a protective carry case, perhaps a USB hard drive, a keyboard, a mouse and even some funky designer 'skin' to cover it with.
We think it's the same with phones. In fact, the whole phone accessory industry agrees with us.
With everyone jumping on the smartphone bandwagon, this gives you a perfect set of ideas of Christmas. So that's why we've come up with perhaps the Best Christmas Gift Ideas  on the internet.
Here are some examples:

Let's say Uncle Alfred owns a BlackBerry, but Aunty Alice would like him to put the phone down from time to time. Why not get him a squeezable, squidgy, "StressBerry" for when his BlackBerry is out of sight?

Or perhaps Grandpa George really wants a mobile phone of his own, but can barely see his own feet due to his poor eyesight. Why not get him a Big Button 'Senior' Phone so he can stay in touch with the family while he's out and about?

And Cousin Craig won't stop going on about his latest Android smartphone (we can related to that by the way!). Why not get him an authentic green Android Robot Bluetooth Speaker to show off to all his friends?
We genuinely want to help you this Christmas and we're pretty confident you'll find something interesting on our Christmas gift ideas list. We'll also be adding more to it as Christmas approaches, so check back again soon.
Here is our Christmas Gift List for American Users
And here is our Christmas Gift List for UK Users
Skip the malls this year, we have The Best Christmas Gifts!
3 responses to "The Best Christmas Gift Ideas"
---
---
---
---