Mobile World Congress 2012: Nokia Device Summary
Nokia has used Barcelona's Mobile World Congress 2012 to announce a number of new devices: the PureView 808, Lumia 900 worldphone, Lumia 610, Asha 303 and Asha 202.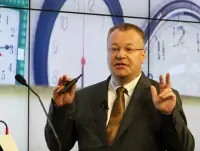 After apologising at last year's Mobile World Congress for having no new phones, Nokia have spent the last 12 months fighting back by launching their much praised Windows Phone platform, announcing their Lumia series of smartphones and promoting a range of cheaper Asha phones for "the next billion" users in emerging markets.
Nokia have now used MWC 2012 to up the ante with an incredible 41 pegapixel Symbian phone, a global version of their flagship Lumia 900 phone, a new low-mid range Lumia named the Lumia 610 and three new Asha versions: the Asha 202, 203 and 302. Not only that but they have been busy in the software department and have unveiled three new Apps in the form of Nokia Drive, Nokia Reading and Nokia Transport.
Let's look at each of these announcements in more detail:
Nokia Lumia 900
Nokia have used MWC to announce a "world phone" variation of the Lumia 900, so instead of 4G LTE, the phone will come with HSPA+ connectivity. For more information see our Nokia Lumia 900 article.
Nokia PureView 808
It could be argued that Nokia are simply showing off with this device. While the average smartphone comes with an 8 megapixel camera and the odd high-end phone boasts12 megapixels, Nokia have gone for broke and announced a whopping 41 megapixel camera attached to their best ever Carl Zeiss lens. The catch you ask? Well…it runs Symbian. Symbian Belle with Feature Pack 1, to be precise.
The camera isn't aiming to produce photos that can be blown up to the size of a building, but is instead trying to improve normal photo quality. It achieves this by using over-sampling so that up to seven pixels are combined into one super pure pixel. This then eliminates noise around the standard pixels. On top of this, the camera eliminates the need for the phone to create artificial pixels to fill in the gaps and it also gives you the ability to zoom in up to 3x without ANY loss of quality.
If you don't want a "normal" size photo, then you still have the option of shooting at up to 38 megapixels, then zooming and cropping the photo before saving it at a sensible size. We hate to think how much space a 38 megapixel image takes on your memory card.
The PureView 808 also comes with a four-inch Gorilla Glass screen using Nokia's ClearBlack AMOLED technology and Dolby surround for beaming your sound to audio devices. The processor is 1.3GHz and it comes with 16Gb of internal memory with a MicroSD card slot. Quite impressive if we do say so.
Nokia Lumia 610
The Lumia 610 is positioned as a cheaper version of its bigger and better sibling, the Lumia 710. The Lumia 610 will have a bevelled metallic edge and will run on Window Phone Tango.
The specs are as follows:
800 MHz Qualcomm Snapdragon S1 processor with 256Mb RAM
3.7 inch WVGA 800×400 LCD screen
5 megapixel camera with LED flash
8Gb of internal memory (not expandable)
1,300mHa battery with 35 hours of music play and 580 hours of standby
Colour options will include: white, cyan, magenta and black
The price will be around 189 euros and the phone is expected after Windows Phone Tango is released, which should mean a release date of April or May 2012.
Nokia Asha 302 and 202/203
As an addition to their Asha 200, 201, 300 and 303 lineup, Nokia have announced the Asha 302 and the Asha 202. There is also a 203 dual-SIM variant, however the 202 and 203 are identical except for that.
The Asha 302 is a qwerty device with strong social media, IM and Microsoft Exchange integration. It will come with a 1GHz processor, WiFi N, 3G, HSDPA 14.4Mps and USB on-the-go. It will contain a 1,320 mHa battery capable of 707 hours of standby, 9 hours of talk time and 50 hours of music play.
The phone will be priced at around 95 euros and come in dark grey, mid blue, plum red, white, and golden light colours
The Asha 202 and 203 are Touch N type phones with 2.4 inch screens and Nokia Browser built in. They will come with GPRS/EDGE capability, a microSD slot expandable to 32Gb, 2 megapixel cameras, FM radio. The batteries are 1,020mHa and will offer 400 hours of standby, 5 hours of talk and 25 hours of music play.
The Asha 202/203 will be priced at around 60 euros and come in red, black, silver white, dark grey, and golden white
Lastly, here are some details about Nokia's new Apps which will soon be available for their Lumia devices running the Windows Phone operating system.
Nokia Reading
This App acts as a hub for news, audio books and e-books. You can access online and offline content and PIN it so that breaking news can be shown from homescreen. Available from April on the Windows Phone Marketplace. Price: Free
Nokia Transport
This App offers step-by-step directions and real time public transport information. It will be rolled out across 46 countries and 500 cities, although not all cities will get the real time transport information. It will be available from March 2012. Price: Free
Nokia Drive
This is an updated version of Nokia's navigation App. It now offers offline capability and a speed limit feature to keep an eye on your travelling speed. Available March 2012. Price: Free.
---