New Panasonic phone to be released in March 2012
Osaka-based Panasonic Corp announced on Friday that they plan to launch a new smartphone in the UK and Europe as early as Spring 2012, followed by rollout to the US and Asia.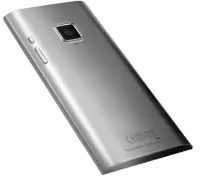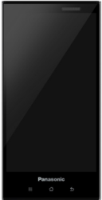 While Panasonic continue to sell phones in their home market of Japan, they abandoned international feature phone sales around six years ago. The company is also known to be shifting strategy from consumer electronics to green technology, so the announcement comes as a surprise to some in the industry; especially as the company are warning of a USD$5.5 billion loss for the financial year.
Panasonic are targeting 15 million in sales by March 2016, 9 million of which will be from overseas markets. This compares with current sales of around 5 million phones in Japan. To further put this into context, IDC expects global smartphone sales to be close to 1 billion by 2015, so it's hard to see Panasonic shaking up the industry and threatening Samsung and Apple's dominance.
Toshinori Hoshi, head of the company's mobile communications unit, commented on their plans saying: "We are well aware of our powerful competitors, however, market shares are changing dramatically and if we launch into this fast-changing market, we believe we have a chance of a hit." The company went on to explain that the phone will target business users in their 30's and 40's.
Panasonic have not been too specific about the hardware, but we do know that they are calling the phone their Global Model concept and it will come in a super slim D-shaped design with a 4.3 inch OLED qHD screen. As can be seen from the pictures, the phone will also come with a Near Field Communication (NFC) chip and Panasonic have said the design will be both dustproof and waterproof. Predictably, it will run Android and while Panasonic have not confirmed which version, it is likely the phone will run Android 4.0 Ice Cream Sandwich.
The phone will be manufactured at a plant in Malaysia which already makes phones for the Japanese market and we hope to see a demo version at the Mobile World Congress in February 2012.
Time will tell whether Panasonic have any real chance of making a dent in the existing mix of smartphone players, but with HTC struggling and LG making a substantial loss on their smartphone operations, Panasonic have a long hard road ahead of them.
One response to "New Panasonic phone to be released in March 2012"
---