Android 4.0 Ice Cream Sandwich update granted to Huawei Honor
For those wondering which phone will be the first to be honoured with an Android 4.0 Ice Cream Sandwich update, now you know: it's the Huawei Honor.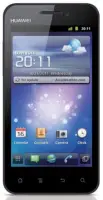 Usually when a new version of an operating system is released, the source code is sent to carriers who then change, tweak and customise it based on their branding, custom Apps and user interfaces. For example when the official Android 4.0 Ice Cream Sandwich build was completed by Google last month, it was sent to various carriers such as Verizon, Vodafone and T-Mobile.
Huawei have decided short-circuit this process for users of their Huawei Honor smartphone. Currently the phone runs on Android 2.3 Gingerbread, however users can now download the Android 4.0 kernel and manually update their phone.
Admittedly, this release is a 'demo-build', so it won't suit everyone, but there are plenty of forums and websites that will soon provide guides and answer any questions users might have. The demo is offered in simplified Chinese, but also comes with the standard suite of international languages. Here is video proof courtesy of Into Mobile:
Judging by the video, the build is surprisingly smooth, although it does have some pretty serious bugs and issues. It is expected that these will be corrected in subsequent updates however. It's interesting to note that while the Huawei Honor contains a 1.4 GHz processor, it is only single-core, which means those with dual-core processors are in for a treat with Ice Cream Sandwich, in terms of UI smoothness.
If you own a Huawei Honor and are brave enough to try the update, then you can download it from Huawei's website (you will need to read the text in English, then re-enter the original link and navigate in Chinese).
---