HTC Radar and Titan announced running Windows Phone Mango
HTC has announced its first two smartphones running Windows Phone Mango, the eagerly anticipated successor to Windows Phone 7, named the HTC Radar and Titan. The Radar comes with a 3.8" 480×800 Super LCD screen, while the Titan (as the name suggests) carries a whopping 4.7" display – great for gamers out there accessing the Xbox LIVE functionality of the phone.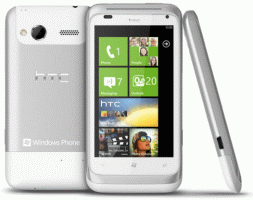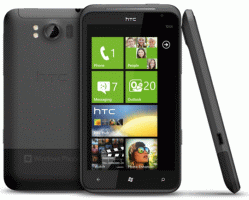 Windows Phone 7.5, codenamed Mango, is the first major update since Windows Phone was launched in late 2010 and will contain an impressive list of 200 improvements including: enhanced access to Microsoft Office, better multitasking, faster web browsing, copy and paste, support for video calls, a social networking oriented People Hub application and photo tagging and image captions via the camera app. The update will be free to all existing Windows Phone 7 users and any other phones that ship with WP7.
According to analyst Gartner, Windows Phone currently has around 1.6% market share, however this is expected to grow to 20% by 2015. To achieve this, Microsoft is training hundreds of sales staff in a bid to push Windows Phone to phone companies and networks worldwide as the company attempts to contend with Apple's iOS and Google's Android. Microsoft has of course recently teamed up with Nokia to include Windows Phone on their future handsets, although Nokia is yet to product a Windows Phone device.
As a result of the new video calling feature, the HTC Titan and Radar will be the first Windows Phones to include a front-facing camera. In terms of the main camera, the Radar will include a 5Mp with 720p HD resolution camera and the Titan, a 8Mp 720p HD camera.
The HTC Radar (formerly codenamed the HTC Omega) will run on a 1Ghz processor while the Titan powers along at 1.5Ghz, making it one of the fastest smartphones in the market. The Radar will include 8Gb of internal memory storage and the Titan will have 16Gb, however neither are known to have expandable memory slots. Both phones continue the pattern of most modern, large-screened phones with batteries of 1520 mAh and 1600 mAh on the Radar and Titan respectively.
Both the Radar and Titan will be available in Europe and Asia from October 2011, while the actual Mango update will be ready during September. The Titan is expected to be priced around the same mark as the iPhone, while the Radar will carry a more mid-market price point.
2 responses to "HTC Radar and Titan announced running Windows Phone Mango"
---