HTC One series announced – UK Release Date
HTC used the first day of Barcelona's Mobile World Congress (MWC) to eagerly announce a new family of three phones named the HTC One series.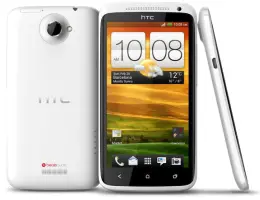 The flagship of the One series is the HTC One X, formerly known as the HTC Endeavour (which was itself formerly known as the HTC Edge). The One series represents HTC's fight-back in the smartphone war, currently being won by Samsung and Apple. The other two phones in the series will be the HTC One S and the HTC One V.
HTC claims that the camera in the HTC One X is among the best on the market and the company has also deviated from their usual metal casing favour of a polycarbonate casing. This has the effect of lowering the weight of the device, which weighs just 129 grams and is only 9.29mm thick.
The HTC One series phones will all come with Android 4.0 Ice Cream Sandwich, Dr. Dre's Beats Audio and 25Gb of free online storage via Dropbox. The specification for each phone has been summarised for you as follows:
HTC One X
4.7 inch Super LCD2 display
1.5 GHz Nvidia Tegra 3 quad-core processor
8 megapixel camera with Full HD (1080p) video recording
1.3 megapixel front-facing camera
NFC (Near Field Communication)
1 GB RAM
32 GB internal memory
1800 mAh battery
Word is that the HTC One X world-phone variant will come with the Tegra 3 chip mentioned above, however AT&T America users will only be able to buy the phone as a dual-core variation running a Qualcomm Snapdragon S4 processor
HTC One S
4.3 inch Super AMOLED display
1.5 GHz Snapdragon S4 dual-core processor
8 megapixel camera
VGA front-facing camera
1 GB RAM, 16 GB internal memory
1650mAh battery
HTC One V
3.7-inch display
1 GHz processor
5MP camera with auto focus, smart LED flash, and BSI sensor
720p HD video recording
512 MB RAM, 4GB internal memory, 32GB expandable memory
1500 mAh battery
The HTC One X is available for FREE on a £31 contract from Mobiles.co.uk. Visit their website now to pre-order this fantastic smartphone.
HTC One X – Due 5th April 2012. Approximate handset-only price: £492 incl VAT
HTC One S – Due 5th April 2012. Approximate handset-only price: £450 incl VAT
HTC One V – Due 26th April 2012. Approximate handset-only price: £264 incl VAT
---