Motorola Medfield Smartphone Leaked
Images and a few details of an unnamed Motorola smartphone have emerged. The phone will be the first smartphone in the world to come with Intel's new Medfield / Atom processor specifically designed for phones.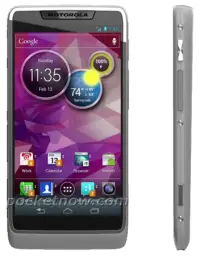 Motorola normally uses Texas Instruments OMAP processors, however they used last month's Consumer Electronics Show (CES) to announce a multi-year deal to use Intel's upcoming Medfield platform; also referred to as the Atom Z2460.
Motorola shipped a total of 18.7 million smartphones in 2011, however this represents less than 10% of global market share, with leaders such as Apple and Samsung each shipping close to 100 million devices over the year.
In January Motorola explained their smartphone strategy, stating that they would make fewer, but more differentiated devices. Their goal is to make their products stand out and to break the trend for multiple clone Android devices being displayed phone shop shelves.
Motorola is also understood to be looking towards international markets for growth and market share. In February the company announced the Motorola MotoLuxe and Defy Mini smartphones in Germany, two tablets in Greece, a white Motorola RAZR in Saudi Arabia and the Defy Mini in the UK.
This latest phone will apparently ship with Android 4.0 Ice Cream Sandwich, but its biggest selling point will be the camera; offering instant-on capabilities and 15 frame per second burn shot mode. As can be seen from the image below, the phone will also lack any front side hardware buttons. It will also come with the latest version of Motorola's MotoBlur user interface.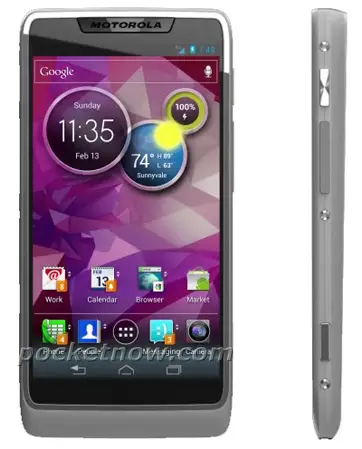 An official outing of the device is expected at the Mobile World Congress starting on 27th February 2012.
Images from PocketNow.com
---