Special Offer on Verizon's Samsung Galaxy Nexus
The Samsung Galaxy Nexus has finally landed on American shores and we bring you a fantastic offer through Verizon Wireless.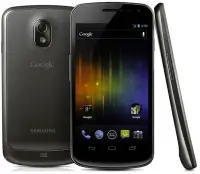 Verizon are selling the Samsung Galaxy Nexus for an incredible $189.99 (standard price: $749.00) on a 2-year contract. They also running a limited time offer of double data and FREE shipping.
You've probably heard the hype, but if you haven't, then the Samsung Galaxy Nexus is quite possible the best smartphone in the world right. While the Samsung Galaxy S2 has become the world's best selling phone, the Galaxy Nexus – it's successor – seems poised to steel this title.
The Samsung Galaxy Nexus tears up the web at lighting quick 4G LTE speeds and it does this with a bigger and better screen on the world's first 4.65-inch HD Super AMOLED screen. The phone also includes a number of new features including Face Unlock and Android Beam. Here is a summary of just some of the phone's features:
– Dual-Core 1.2 GHz processor.
– The World's First HD Super AMOLED screen lets you experience media in true HD
– The first Android phone running Android 4.0 Ice Cream Sandwich
– HD video recording via a 5 megapixel camera with LED flash
– Curved display to minimise screen scratches
– Face Unlock allowing you to unlock the phone with facial recognition
– Real-time video enhancements and picture editing with special effects like Virtual Facelift
– Android Beam allowing you to beam a websites, contacts, videos and other content between devices
Wirefly are unlikely to run this offer for very long, so be quick. Head to their website for their Samsung Galaxy Nexus Special Offer
now and get it shipped FREE within 2-3 days.
2 responses to "Special Offer on Verizon's Samsung Galaxy Nexus"
---