HTC Edge becomes the HTC Endeavour
Accordingly to the latest rumours, HTC's quad-core beast, the HTC Edge, will be renamed the HTC Endeavour; with a Q2 release date.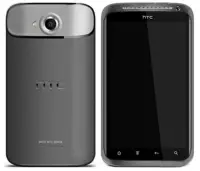 In November last year we reported that the world's first quad-core phone would be released by HTC and would be named the HTC Edge, however it appears that HTC have had a change of heart and now refer to their flagship phone as the HTC Endeavour. To make matters even more confusing, there are rumours that the phone might even change its name again to the HTC Supreme before release.
The HTC Endeavour is widely expected to make an appearance at the upcoming Mobile World Congress (MWC) in Barcelona which starts on 27th February.
The HTC Endeavour will feature a Tegra 1.5GHz quad-core processor, 4.7 inch "optically laminated" 720p screen, 1.3 megapixel front facing camera, 8 megapixel rear camera, 1Gb RAM, Bluetooth 4.0, will run Android Ice Cream Sandwich with HTC Sense 4.0 UI and include HTC's Dr. Dre's Beats audio package. Interestingly the phone will likely come with a HSPA+ radio meaning it won't strictly be a world-phone.
For those wanting to compare the other big upcoming release in the smartphone world, the Samsung Galaxy S3 is rumoured to include a 1.8GHz processor, 1.5Gb to 2Gb of RAM, 4.65 inch Super AMOLED Gorilla Glass screen, 10-12 megapixel rear camera, 32Gb internal storage, 2250 mAh battery and NFC. These specs are admittedly just rumoured, but by comparing the two phones 'rumoured' specs, it's likely that the Samsung will steal the edge (no pun intended) in the "world's best smartphone" title.
As mentioned, the phone is likely to be announced at MWC and rumours put the release date at Q2 2012, so don't expect it before June this year. We will update this page as more release date information becomes available.
---