Dell and China's Baidu announce partnership on a new smartphone
Dell has partnered with China's largest search engine, Baidu, to create a smartphone running the new Baidu Yi operating system. Baidu have, as yet, not issue a statement, however Dell confirmed on 6th September that they are developing a smartphone with Baidu.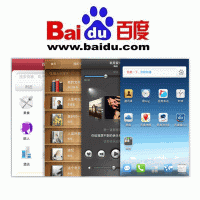 If you haven't heard much of Baidu, then you will. After Google's 2010 decision to stop censoring search results in mainland China (although they do run an uncensored service from Hong Kong) Baidu has become China's largest search engine with 20 billion searches per year, 80% market share and they are the only Chinese company to be listed on the NASDAQ-100 index. Baidu's search engine is also installed into 80% of Android phones in China.
Last week Baidu announced a new Android-based phone operating system to compete in China's market of 1 billion cellular users. The OS, called Baidu Yi (Yi means easy in English), has effectively taken Android, stripped out most of its apps and added it's own Google-like versions. For instance there's an eReader called Yue, a Google places-like service called Shen Bian and a music service called Ting.
Yi will now represent a "fork" of Android that will developed independently of Google's Android. Another key selling point of the OS will be its cloud integration for storage, backup and sharing. It is understood that users will each have access to 180Gb of cloud based storage for email, photos, music and personal data.
Dell has been almost invisible in the US and European smartphone markets, however they launched their first phone in 2009 in the Chinese and Brazilian markets and sell both Android and Windows Phone 7 devices in other international markets. Dell also produces tablets under the Dell Streak brand name.
The company has confirmed that the collaboration with Baidu will be within both the smartphone and tablet markets. A Chinese based analyst has indicated that the partnership will not only target the local Chinese market, but will also look to international markets of the Baidu Yi platform.
No release dates have been forthcoming from either company for their first smartphone.
2 responses to "Dell and China's Baidu announce partnership on a new smartphone"
---