BlackBerry Bold 9790, Curve 9380 and BBM Music Released
BlackBerry has announced two new devices running its BlackBerry 7 operating system: the BlackBerry Curve 9380 and the BlackBerry Bold 9790, plus a new service called BlackBerry Music.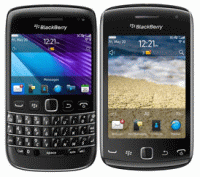 First up is the BlackBerry curve 9380, aimed at a mid-market price point. This model is the first 'Curve' to feature only a touchscreen; rather than BlackBerry's traditional Qwerty keyboard or Qwerty / Touchscreen combination. The Curve 9380 comes with a 3.2 inch, 480×360 pixel screen, 800MHz processor, 5 megapixel camera, optical trackpad and weighs just 98 grams.
The BlackBerry Bold 9790 is essentially a cheaper version of BlackBerry's flagship Bold 9900 and has a 2.45 inch, 640×480 pixel screen, 1GHz processor, 768Gb RAM, 8Gb of internal storage, support for up to 32Gb of external storage, optical trackpad, 5 megapixel VGA camera and weighs 107 grams.
Both devices will include near field communication (NFC) technology which is an emerging payment technology being introduced in some markets. Both phones will also run the most recent BlackBerry 7 operating system. The OS comes with support for HTML5, an improved JavaScript compiler, an updated BlackBerry Messenger (BBM) service, voice activated search, Wikitude's augmented reality software and Documents To Go premium edition.
Perhaps one key selling point of the above two phones – especially for the BBM addicted, net-generation – is BlackBerry's new cloud-based music service BBM Music; powered by Omniphone.
The service offers around 45 million tracks from all of the Big Four record labels. The idea is that each user creates a playlist of 50 songs to listen to; even without a WiFi or 3G connection. Those 50 songs can then be shared with each one of your friends. The more friends you have, the more songs you have available to discover; up to a maximum of 140 friends, or 7,000 songs. The service then allows you change up to 25 songs on your playlist each month, in order to stay fresh.
The service is aiming to create a type of social network for users to share, listen, swap and talk about songs, artists and concerts; all done through BlackBerry's BBM messaging service. BBM Music will cost £4.99 per month in the UK, where BlackBerry has an impressive 8 million users. It appears as if BlackBerry is hoping the service will entice the constantly connected youth of today. It will also be interesting to see if the new devices and music service will catch on in the North American market, where BlackBerry sales have been weak for many months now.
According to Press Releases, BlackBerry have said the Bold will launch first in Indonesia on 25th November and will be priced at 4,599,000 Rupiah which is around £325 or $515. Both phones will begin to be available in other markets in coming weeks, which indicates a pre-Christmas release date.
---