Introducing the super-duper thin Huawei Ascend P1 S
China's Huawei Technologies have used the preview day of the Las Vegas Consumer Electronics Show (CES) to announce their new 'hero' phone and the world's thinnest phone: the Huawei Ascend P1 S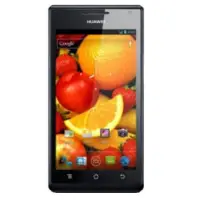 At a whopping 2mm thinner than the popular Samsung Galaxy S2, the Huawei Ascend P1 S is an astonishing 6.68mm thick. Not only that but Huawei claim the 1.5Gz TI 4460 Cortex A9 CPU is the fastest dual-core processor in the world. The smartphone also comes with 1Gb of RAM and a SGX 540 Graphics Processing Unit (GPU).
Although Huawei are enormous in China, they specialise more in mobile infrastructure and have never appeared ready to compete at the higher end of the smartphone game. That appears to be changing. The phone will ship with Android 4.0 Ice Cream Sandwich (rather than promising an upgrade later), use Dolby Mobile 3.0, support USB 3.0, shoot 1080 pixel video and snap photos at 8 megapixels with a dual LED flash and the 4.3 inch AMOLED screen is protected by the world's thinnest Gorilla Glass; at only 0.55mm.
Many consumers will have reservations about smartphones from the Chinese giant, given that they have until now focused on the low to mid-priced phones in smaller markets. Huawei Chairman Richard Yu spoke to these users however, agreeing that it would take a major marketing effort to convince consumers that Huawei products can be compared alongside other high-end offerings from rival manufacturers. He went on to explain the 'hero' status of the phone though, saying: "We want to use hero products to establish our brand" and the phone will be a "leader in its class", said Yu
Interestingly Yu also spoke about Huawei's experience with mobile infrastructure equipment in China. They are in fact the world's second largest networking and telecommunications equipment supplier, behind Ericsson. Yu said that the company has used this expertise to ensure the Huawei Ascend P1 S with will have optimised algorithms for finding base stations. This optimisation will be beneficial for extending battery life; a important factor in today's power hungry smartphones.
To accompany this flagship model, Huawei also announced a chubbier sister in the form of the Huawei Ascend P1 which will be 7.69mm thick, owing to a larger battery. The P1 S will come with a 1,670 mAh battery while the P1 come with a 1,800 mAh.
Some in the industry expect that Huawei will follow in HTC's footsteps, releasing many models at many price-points. Further to this, it is also expected that the company will reveal more models at February's Mobile World Congress (MWC) in Barcelona in a bid to win market share from other Android-based phone manufacturers such as Samsung, HTC, Motorola and Sony Ericsson.
No official release date has been announced for the Aspire P1 S or the Aspire P1, however journalists at CES are rumoured to have been told to expect the phone in Europe towards the end of March 2012 and in the US sometime before the Summer. The price should be around US$400 representing very good value for money for such a powerful, and svelte, smartphone.
---