Sony Ericsson Arc S Announced
Sony Ericsson has used the annual IFA conference to announce their latest smartphone, the Xperia Arc S.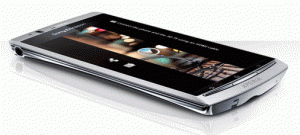 The main differences over the Xperia Arc will be the processor, which will run at 1.4Ghz instead of 1Ghz and the phone's 8Mp rear camera will come with Sony's Exmor R sensor.
According to Sony's website, the Exmor R provides "enhanced resolution along both space and time axes". That's marketing spin if ever I've heard it, but it's basically a dedicated processor that will improve image quality, camera start-up time and shutter speed. If that wasn't enough, the phone will also feature Sony's 2D and 3D Sweep Panorama function which is a clever way of emulating a 3D camera without actually needing one!
Sony has claimed the processor and camera upgrades mean that the phone will load web pages 20% faster than the Xperia Arc and the camera app will start 25% faster.
The Xperia Arc S will run Android Gingerbread 2.3.4 and provide access to Sony's Entertainment Network service. Although a nice service, we recommend you check out our alternatives for music and videos on our Apps and Music Zone page.


Design wise, the body remains the same as the Arc in the form of a delightful, slow curve with a thickness of only 8.7mm. The screen will be a 4.2" at 854 x 480 pixels (a slight improvement over the Arc's 800 x 480) utilising Sony's Mobile BRAVIA Engine. Sony claims the screen will reduce light reflections, allowing improved clarity outdoors, although I'm sure they all claim that.
The release date for the phone is said to be October meaning an early Christmas present for some.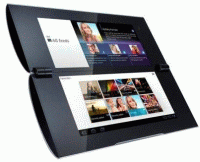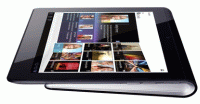 While we're on the subject of Sony releasing gadgets, the conference has also seen the announcement of a new Sony EInk eReader named the Reader WiFi making it the lightest 6" reader available. Sony have also announced two new tablets named the Sony Tablet P and the Sony Tablet S. The Tablet P, to be released in Europe in November, comes with two touchscreens in a kind of clamshell design, while the Tablet S sits inside a kind of plastic casing meaning that you use the device like a magazine. The European release date for the Tablet S is expected to be September.
---