A Detailed Guide to the Amazing Features of Charter Spectrum Phone Service!
Charter is the second largest broadband telecommunications company in the United States. You get a full range of advanced and magnificent services including Voice, internet broadband access, and TV. Spectrum offers cost-effective voice solutions if you are a business owner.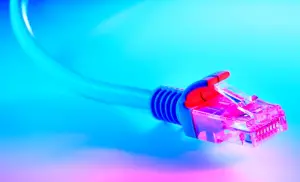 The provisions of B2B broadband access, business telephone, and TV are the must-have services for your business corporation.
Charter Spectrum Phone provides better quality calling service with unique phone features. You can quickly grab your hands on 28 mind-blowing calling features with free 411 Directory Assistance and Backup Battery. The service offers the digital phone in forty states of America. Enjoy unlimited calling to your associates, co-workers, and family anytime you wish. Get your hands on Voice service and its incredible features readily accessible even in deserts, villages and other distant areas of U.S.
There are 28 amazing calling features, though here under we'll discuss a few of them, such as Voicemail, Simultaneous Ring, Nomorobo, Set Back up Phone, Trace Call, Forward Call when No Answer, Return Call, etc.
(1) Voicemail:
While you are taking another phone call or you've left your phone in your house, Voicemail answers your phone calls. Voice retrieves your messages anytime anywhere. You can activate Readable voicemail to get the notifications of incoming calls.
(a)    How to set up Voicemail?
Well, you can quickly do it. The Voice let you manage features using Online Voice Manager. To set up the voicemail, you need to dial *99 and create a four-digit pin to get access to Voicemail messages on the go. Follow the directions; you'll be asked to record personal greetings & name.
After turning on the Readable Voicemail, enter five email addresses to send voicemail.
Tap/click to save changes.
After setting up Voicemail, you have the choice of creating customized voicemail greetings. If you record a greeting caller will hear that instead of default greeting. You can create the message for your friends using your cell phone.
(b)    For Recording or Deleting the Greetings:
– Go to > Voice Online Manager> Setting> Voicemail Settings> Voicemail Greetings
– Select Record>Start> (browser will ask you access your microphone) then Allow Access.
– Record your greetings.
– Select Stop Recording>Save> Play Listen to review.
– Select save to confirm changes in the Voicemail Greetings page.
(c)    Number of Rings Before the Call Go to Voicemail:
You've got the option to decide how many times you want your phone to ring before incoming calls go to voicemail. The default setting is four rings.
You can choose the limit for many rings before the incoming call goes to Voicemail.
(2) Simultaneous Ring:
The impressive feature of Charter Spectrum Phone allows you to add 32 phone numbers to the Simultaneous Ring List feature using your home phone. When someone calls you, you'll receive ring on your office phone.
(3) Nomorobo:
With this feature, you get the option to block automated telephone calls. This feature prevents all calls from unwanted numbers of telemarketers and suspected callers.
Activate Nomorobo Feature:
– Go to Voice> Tap Voice Online Manager: > Setting> Privacy> Nomorobo.
– Select ON.
– Read the terms and conditions.
– Check out the box after getting an idea about the policy.
– Select the box to verify that you've gone through the policies.
– You'll be asked to turn on the Simultaneous Ring if it isn't on.
– This feature will determine whether the incoming call is from the blacklist or not.
– In case of blacklisted callers, the number will get blocked.
The latest unusual Nomorobo feature takes precedence over other spectrum blocking features such as:
(a) Do Not Disturb.
(b) You get selective call forwarding.
(c) Accept Select Callers.
(d) Block Unwanted Callers.
(4) Set Backup Phone:
You can block any incoming call that doesn't come with Caller ID. The caller on other side of the line will receive the notification that you have not recognized them with will be adviced to install and enable Caller ID feature before making calls.
(5) Trace Call:
Spectrum offers you a fantastic option of tracing the incoming threatening or harassing callers. You can initiate the process by pressing *57. Law enforcement agency can access your collected information. You get charged only $20 after the activation of the Trace Call feature.
(6) Forward Calls When No Answer:
Charter Spectrum Phone has made it easy for you to forward incoming calls to another number or Voicemail. You will hear a short beep sound to indicate that the incoming call gets transferred.
– To activate this feature on your handset:
– Enter* and wait until you listen to the dial tone.
– Type any number you want to forward calls to, enter the area code if necessary.
– After the activation, you will receive the confirmation code.
– Enter *93 to deactivate Forward Calls.
– Wait until you receive the dial tune.
(7) Return Call:
It is incredible that you can call back to the last incoming call with just one tap. This feature applies to local calls only. The service will not work for calls from 800, 900 or forwarded calls.
You can Call Charter to subscribe now if you intend to be a part of the community.
---