Access SharePoint and MS Office files on your iPad
Today, we are going beyond the tradition tips and tricks posts to present you with a new, easier, and more secure way to get documents to your iPad: ionGrid's Nexus Connect.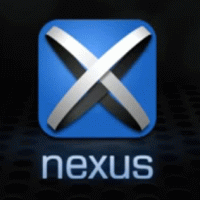 If I were to ask you which portable device makes accessing documents "on-the-go" the easiest, highest quality, fastest, and most secure, what would you say? While the answer may change slightly in the coming years, with the introduction of the new Window (Surface) Tablet and MS Office suite, but right now the answer is overwhelmingly Apple's iPad.
The iPad's growth and market penetration over the past 3 years has been so incredible that if you're in business, the iPad is used by almost 98% of users; a figure which is quite staggering.
There are plenty of third-party applications that allow you to view and annotate Microsoft Office documents on the iPad, however they all come with significant shortcomings. Editing with pixel perfect viewing? Forget about it. Policy controlled by IT? Clumsy at best. Offline work? Not a chance.
While synching documents to the device is possible with several vendors, performing other enterprise-advanced functions is a very hard problem to solve. Reflecting on discussions, and experience with over 100 Fortune 500 firms, a complete end-to-end solution is what organizations were asking for.
Unfortunately, employees or average users are often stepping in to solve these problems themselves; wasting time, exposing their companies to risk, and in the end, not solving the problem with an acceptable or productive solution.
We, as users, have few options: emailing the document to yourself, putting it in a cloud repository, using a remote desktop client (VDI), or using a collaboration service like SharePoint. Each of these solutions represents various levels of complexity, disruption to workflow, security, reliability and risks.  Sounds messy, doesn't it? Well it is.  It's a large problem to solve and ranges from the iPad apps themselves, the network, security, user directories, content and file servers.  Deep expertise in both consumer and enterprise technology is required and very few companies are positioned to deliver this.
Well, that was true before ionGrid's Nexus Connect arrived. At ionGrid, we believe that doing real work on tablets should be simple. And that starts with accessing and/or downloading documents from your computer or SharePoint, file shares, and content management – to your iPad. Simply.
Take a look at ionGrid's 3-minute Nexus Connect Install video below to see how easy we make accessing a SharePoint or Windows' folder from your iPad.
---