Wirefly – get paid to upgrade + double data!
Wirefly are offering to pay you $30 for upgrading your standard phone to a smartphone. Plus get double data when you buy a LTE phone.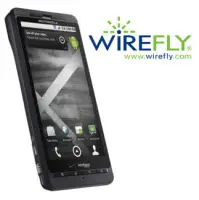 If you haven't quite made the shift into the world of smartphones, Wirefly is offering you some encouragement in the form of a $30 voucher which will be sent to you by mail after your purchase. The voucher can be used towards your phone bill or to buy accessories from Wirefly.com. To take advantage of this special offer go to Wirefly now
.
For a limited time, Wirefly are also offering a special promotion for those purchasing LTE 4G Smartphones. LTE is a Verizon Wireless network which allows data downloads at lightening quick speeds. LTE is available in 165 cities and 111 major airports across the US and is built in to a large range of the latest smartphones. Wirefly are offering the following great double-your-data deals for new contracts:
– Order 2GB Data – Get 4GB for only $30
– Order 5GB Data – Get 10GB for only $50
– Order 10 GB Data – Get 20GB for only $80
To order your new LTE smartphone from Verizon Wireless, go to the Wirefly shop now.
.
---