LTE provider LightSquared offers solution for GPS interference
LTE provider LightSquared has pointed the finger at the GPS industry saying that spectrum squatting is the root cause of interference problems between LTE and GPS devices.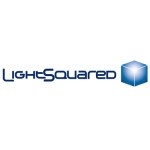 Wholesale LTE provider LightSquared claims to have come up with a solution for the interference problems that the GPS industry will face when their wireless network goes live. LightSquared Chief Marketing Officer, Frank Boulben, explained to CNET recently that their partner, Javed GNSS, has developed a device to protect GPS devices from LTE interference. They will cost between $300 and $800 and work specifically on commercial, high-precision GPS units, commonly used in defence, aviation, surveying, construction and agriculture. Who pays for the devices is proving to be a sticking point however.
LTE, or Long Term Evolution, is a the brand name given to a mix of 3G and 4G wireless services being rolled out across various regions the world. LightSquared is aiming to build its own network in the US, supplying wireless services on a wholesale basis to communication companies and smartphone carriers, such as Sprint Nextel. The LTE provider has had to deal with many obstacles, not least of which is an ongoing and protracted battle with the GPS industry over expected interference between the two technologies.
Boulben explained that the fundamental problem is that many GPS companies have been squatting on unused parts of the radio spectrum. As the LTE network is activated, GPS devices sharing this part of the spectrum will begin to experience interference. Boulben explained that around 500,000 high-precision GPS devices are in use throughout the US, but only 200,000 to 300,000 would need the fix applied. LightSquared however believes that the GPS industry should pay the costs, estimated to run into the hundreds of millions of dollars.
The LTE provider needs to work on a resolution to this problem as it seeks government approval to begin their network rollout. LightSquared believes that as the companies are occupying frequencies that they shouldn't be on, they should foot the bill to protect their GPS devices. Conversely, the GPS industry argues that their equipment is too crucial to risk interference and that they shouldn't even entertain the idea of such changes.
According to Boulben, the GPS industry has slowly moved from denial that LightSquared should even exist, to simple refusal to pay for a solution to the problem. He also explained that the GPS industry was warned of LTE's potential use, yet companies decided not to shield their devices from possible interference.
As an interim step, which also may also appease government, LightSquared has committed to spending $50 million to protect US Government GPS equipment. So far initial tests have shown that this protection does work effectively, however final tests are needed to be sure.
If government approval is forthcoming, then Boulben has said the LTE network will go live by the second half of 2012, with full completion in 2014. Currently only a limited number of LTE smartphones are in use, but strong growth is expected as networks are rolled out across the US and other countries.
One response to "LTE provider LightSquared offers solution for GPS interference"
---
{ezoic-ad-1}