Huawei Impulse 4G – Release date and price announced
Huawei, the low-cost Chinese phone maker, has announced a release date of 18th September for its Impule 4G. The phone is aimed at those currently using a feature phone and wanting to take the step to a smartphone but without the high contract charges.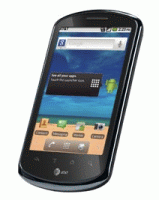 America's AT&T is offering the phone at a very affordable $29.99 on a 2 year contract. Undoubtedly the phone will also be popular in emerging markets where buying a modern smartphone is out many people's reach.
The device is very similar to the Huawei Ideos X5 and includes a 3.8" capacitive screen, a 5Mp rear camera at 720p HD resolution and will run Android 2.2. Interestingly the phone doesn't have a third-party user interface like Samsung's TouchWiz or HTC's Sense UI – a big plus in some people's minds.
While the device is being aimed at the entry-level smartphone market, it is quite a capable mid-market phone. Weighing in at only 130grams, it is powered by an 800Mhz Qualcomm processor and has 512Mb of RAM which isn't top of the line, but it's enough to carry out most smartphone functions with ease.
Huawei has taken a bit of poetic license with the 4G aspect of the phone's name however. The phone will support HSPA+, which allows relatively quick download speeds of around 14.4Mbps, but that isn't quite 4G / LTE speeds that the name would imply. Despite that, the phone will fill a place in the budget-droid market and for $30 a month you can't go wrong.
---