Top 5 Android Apps for Weight Loss
A recent study found that more than one-third of Americans are clinically obese. Information like this has led political leaders to introduce fitness programs, healthier school lunch options, and even ban "large sugary drinks.".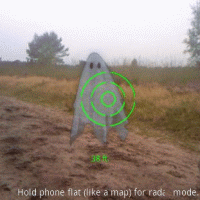 Despite all the effort being put into making Americans healthier, only diet and exercise routines can really help individuals lose weight. Fortunately, there are dozens of applications available for Android users that are specifically designed to help you stay active and healthy. These are the top five apps that can keep you in shape.
5. Calorie Counter – Free
The key to any weight loss program is nutrition. You can work out all you want, but if you still consume massive amounts of food, all you're going to do is maintain your current weight. Calorie Counter helps you do just that by keeping track of the number of calories you consume and burn. The app features a food diary, which allows you to schedule your meals, while the exercise diary schedules your daily workout routines. These two dairies combine with the diet calendar to track calorie intake and burning. The app also features a number of recipes that can help you make low-calorie, healthy meals.
4. Instant Heart Rate Pro – $.99
A good cardio workout is essential for losing weight. Most cardio exercise routines demand elevated heart rates, but keeping track of your heart rate when you're not in the gym can be a pain. Sure, there are other smartphone apps that sync with accessories and dongles that can measure your heart's beats per minute (BPM), but Instant Heart Rate Pro can give you an accurate BPM reading without any kind of extra equipment. You simply put your index finger on your cell phone's camera and the app can give you a live reading of your heart rate.
3. Nike BOOM – Free
Nike BOOM attempts to make working out more enjoyable. First, you choose what kind of workout you're going to do, then you select some music that can keep you motivated. As your workout progresses, you receive encouragement from professional athletes. The athletes become your coach and tell you to push yourself to reach your goal and finish your workout. The app also includes Facebook integration that allows you to post progress updates to your profile. It also features a connection with the LIVESTRONG fundraising website that allows you to accept sponsors who can donate the fight against cancer when you reach your workout goals. Working out with Nike BOOM, then, can not only help you lose weight, but also help fund cancer research.
2. Endomondo Sports Tracker Pro — $3.99
The Endomondo Sports Tracker Pro is designed to keep track of your workout and weight loss progress. The app times your workout, measures the distance of your walks, runs, or bike rides, and even calculates how many calories you burned and your speed per mile. Like Nike BOOM, Endomondo also features audio coaches that speak up to encourage you as your workout progresses. The app also has a social element, as you can connect with other app users and compete against their records. Your friends can also log onto the Endomondo website via the app's Facebook integration and leave you a short message that is read to you immediately after it is posted. If you don't want to spend $3.99 on this app, there is a free version with fewer features and more limited functionality.
1. SpecTrek — $2.49
SpecTrek is a completely different kind of mobile fitness application. While the other apps on this list are designed to help you keep track of your workout statistics and calorie counts, SpecTrek has one mission: to keep you active. The application implements augmented reality technology and your phone's camera and GPS to help you hunt ghosts wherever you are. You have to physically move around to find the ghosts that are hiding in your vicinity. The app shows you where they are on a map, and you have to walk or run to that location so you can zap them before they get away. The game keeps track of your statistics, including the number of ghosts you destroy, the time it took to destroy them, and more. What makes this the best Android app to keep you in shape is its ability to let you get a great cardio workout without making it feel like exercise – you're just hunting a bunch of ghosts!
---